Despite there being a shutdown for part of the year, there were still a lot of comics published in 2020 and here are some that stood out from the bunch: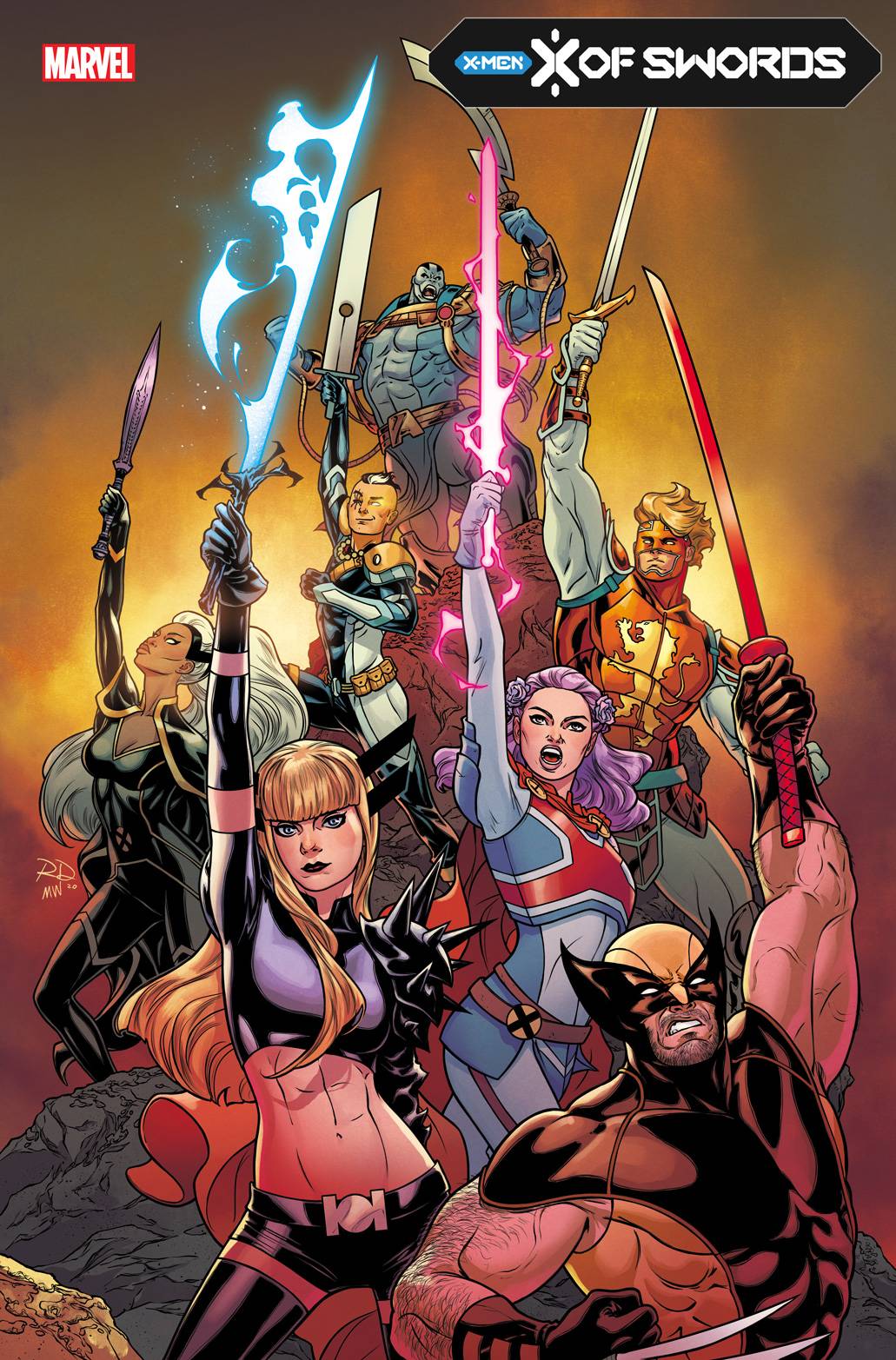 X-Books (Marvel) – With very few misfires, Jonathan Hickman's vision for the X-titles would keep running along and lead into the big X of Swords crossover event. During all of this, the books would keep putting forward incredible ideas when it came to the tech the mutants had developed or the use of their powers and it all is so refreshing, it is a wonder that more titles do not something similar. The closest might be Jason Aaron's Avengers who live in a Celestial which coupled with the smarts of the Black Panther and Wakanda have at least pushed them forward a bit from the 'we have a Quinjet' days. The Quiet Council, the Hellfire Club, the Five, the Six and more add layers to these books, almost like The Authority did for the Wildstorm Universe. With villains and heroes all living together in trying to create this new world, Hickman and company are creating excitement with each new issue and it is a joy to be an X-fan going into 2021.

Once and Future (BOOM! Studios) – Kieron Gillen and Dan Mora have made Once and Future one of the best books to come from BOOM! Studios in the last couple of years, putting a new spin on Arthurian myth. As they do this, they have begun weaving in other literary works such as Beowulf to keep it all fresh and the results have made for some truly captivating reading. Their lead character Duncan has evolved as the story has moved on, from a disbeliever and a bit of a coward to a full-fledged
hero in his own right while his grandmother the ex-monster hunter and tutor for lack of a better word, has come to rely on him just a little more every day. Slowly but surely, Gillen has been moving all the pieces into place for a big confrontation between the two sides. Whether that happens in the next calendar year remains to be seen but it should make for some good reading.

Edgar Allan Poe's Snifter of Blood (Ahoy) – Anthologies are nothing new in the comic book world and after the conclusion of Edgar Allan Poe's Snifter of Terror, where else was there to go but a Snifter of Blood? As it is, the book has the same format as the previous incarnation – that being a lead tale hosted by Poe himself, usually filled with a bit of horror and a little wry humour in some cases followed by a bit of prose and more. It is one book that is absolutely worth every penny that it costs as it gives the reader a lot of bang for their buck both in terms of content and quality. This is a title that everyone should be buying.

Nancy Drew & The Hardy Boys: The Death of Nancy Drew (Dynamite) – This would be the second miniseries from Dynamite starring Nancy Drew and The Hardy Boys, the first being The Big Lie and like that title, it would feature a riveting mystery coupled with tense drama and some good suspense by writer Anthony Del Col and artist Joe Eisma. The story would of course deal with the death of Nancy Drew, a fabrication as it turns out that would need to be perpetuated to solve yet another crime and one that ties into the events of the first series. Things get heated between the brothers while Nancy gets herself into trouble and all of it comes to a head when the true perpetrators are found. One of Dynamite's best books.


Stillwater (Image) – Stillwater is a little town that is not on any map and it is a place that holds a secret that is worth killing over, so much so in fact that the townsfolk have done just that. Author Chip Zdarsky injects a bit of horror into this title, a feeling of dread that lies just under the skin as there is something wrong with the town of Stillwater and it is not simply due to the fact that its residents can never die. It is a mystery that the lead character is intent on solving despite being told to let it go and it is that mystery which just may lead to his undoing. Ramón K Pérez provides the artwork for the book and despite only having a few issues under its belt, it has become a standout at the publisher despite being surrounded by books that are just as good.

Hawkman (DC) – The greatest crime that DC continues to commit and over the course of decades is the continual cancellation of any book bearing the name of Hawkman. It was in this run that Robert Venditti finally fixed his continuity making every title and every iteration of the character viable, something that had never been done before. Packed with action in nearly every issue, the book would see Carter and Shayera reunited, their origins defined and their future unknown with the cancellation of the title. Such as it was, it would get a proper ending but one could easily tell that the creative team could have kept it going for a very long time which is the only downside of it all, the fact that they could not.

Other books:

Dejah Thoris (Dynamite) – Dan Abnett has had Dejah on the run, now she is done running and ready for a fight.
Nailbiter Returns (Image) – The serial killers are back or are they? Buckaroo is in trouble again thanks to Joshua Williamson and Mike Henderson.
Immortal Hulk (Marvel) – Al Ewing and company continue to create one of the best horror comics on the stands, month-in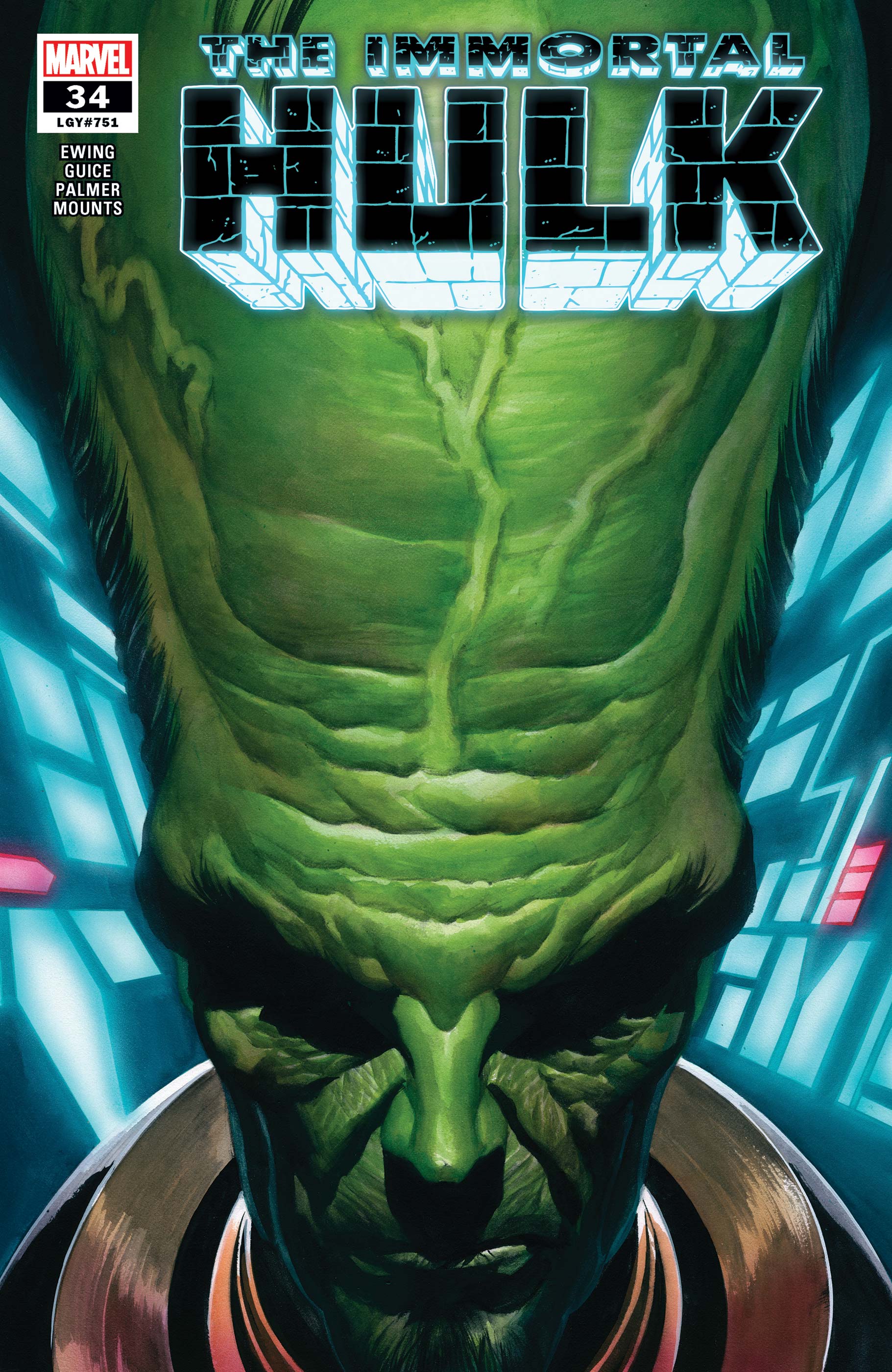 and month-out with The Leader becoming the newest, terrifying threat.
Avengers (Marvel) – Jason Aaron has had the Avengers quite busy of late saving the world from the usual threats and the unusual like Khonshu and Moon Knight. Still a fun book.
Seven Secrets (BOOM! Studios) – What are the Seven Secrets that men and women risk their lives to guard? An action-packed mystery by Tom Taylor and Daniele Di Nicuolo.
Thor (Marvel) – With Thor not wanting to be a King and Donald Blake back and highly murderous, Donny Cates continues to make Thor a must-read after Jason Aaron's acclaimed run.
Maestro (Marvel) – Peter David returns to one of the characters he created long ago and he tells the tale of a soon-to-be despot's rise to power.
DCeased (DC) – Tom Taylor writes zombies and it is good.
Daredevil (Marvel) – Matt Murdock cannot catch a break and after being charged with murder and fighting for Hell's Kitchen alongside those looking to put him away, he turns himself in and goes to jail. A series that keeps going from strength to strength.
Ascender (Image) – The age of technology and robots is over and the age of magic is in power and yet, there are still traces around and it looks like the perfect time for a comeback.
Family Tree (Image) – In a different kind of post-apocalyptic tale, Jeff Lemire and Phil Hester deliver a story where most of the human population have been transformed into trees.
Ghost Rider (Marvel) – Ed Brisson started to craft what seemed to be an epic in the making yet was cut short with cancellation. Still worth searching out.